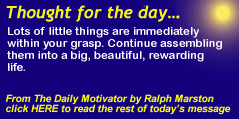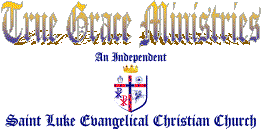 Charter #007
An Interdenominational Fellowship
Many members of the True Grace Ministries online fellowship are also associated with other religious organizations, churches, and denominations, including Anglican, Baptist, Catholic, Episcopal, Methodist, Pentecostal, etc. Other associations include:
Member of

Our Library
In the True Grace Ministries online library you will find sections of reference materials concerning differing views of various doctrines for study and comparison with other views. Please keep in mind that the inclusion of an article on our site does not necessarily reflect the beliefs of True Grace Ministries.
Devotional - Evangelistic - Encouragement
Articles about the "True Grace of God" and His ultimate plan for all mankind.
Different views concerning the Trinity, God, the Father, the Son, the Holy Spirit - The Sabbath - Holiness - The Didache, etc.
Articles written from a House Church Perspective.
and the Works of Emanuel Swedenborg
and related concepts.
Articles about the Universal Opportunity for Salvation and related concepts.